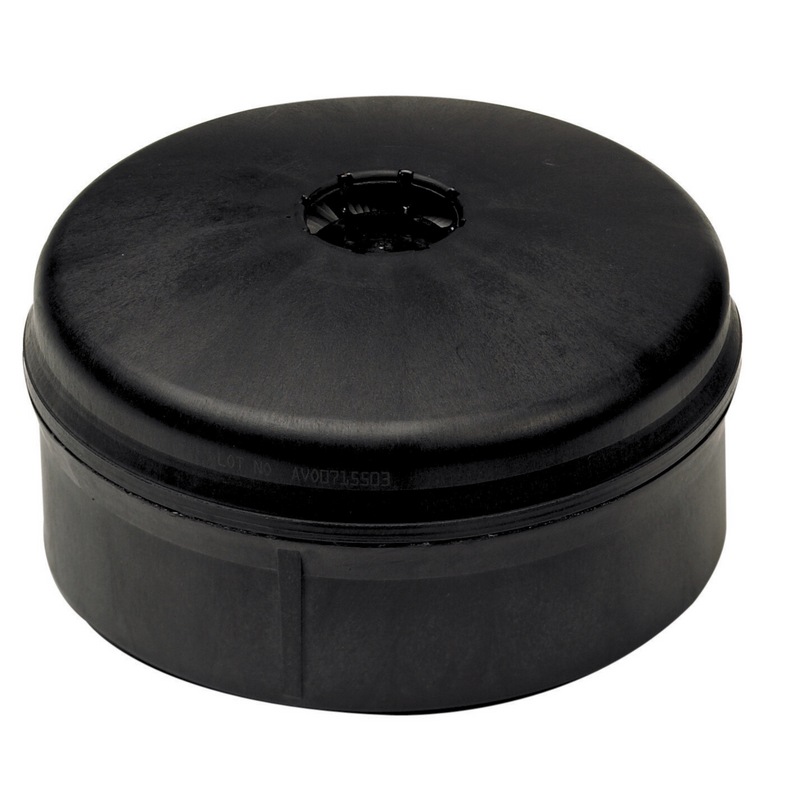 GPCF50 CBRN Filter
A conformal profile general purpose military CBRN filter. The Avon GPCF50 provides protection against chemical, biological and radiological warfare agents in accordance with NATO requirements. This filter also protects against certain toxic industrial chemicals such as chlorine, hydrogen sulphide, sulphur dioxide and organic vapours with a boiling point of above 65ºC.
When combined with an appropriate chemical protective mask, the GPCF50 filter canister protects the face, eyes, and gastro-intestinal tract of the wearer against chemical and biological agents in aerosol, liquid and vapor form including:
| Nerve Agents: | Blood Agents: |
| --- | --- |
| "G" Series | Hydrogen Cyanide |
| "V" Series | Cyanogen Chloride |
| Any thickened form of agent | Chloropicrin |
| Blister Agents: | Riot Control Agents: |
| Mustard | CS |
| Lewisite | CN |
| Any thickened form of agent | OC (Pepper Spray) |
The Avon GPCF50 canister is for use only with approved Avon Protection masks C50, FM53 and FM54.

This product is controlled by the U.S. Government and may not be exported, sold, transferred, transported or shipped outside of the U.S., either in their original form or after being incorporated into other items without first obtaining approval from the U.S. government or as authorized by U.S. law and regulations. This product is subject to International Traffic in Arms Regulations (ITAR) XIV (f)(4).
Breathing resistance 45mm of water @ 85 l/min
Specification
Dimensions

Diameter & Height
D: 113 mm ; H: 58mm
Weight
< 280 grams
Thread
40 mm to NATO STANAG 4155 and EN148-1
Color
Black