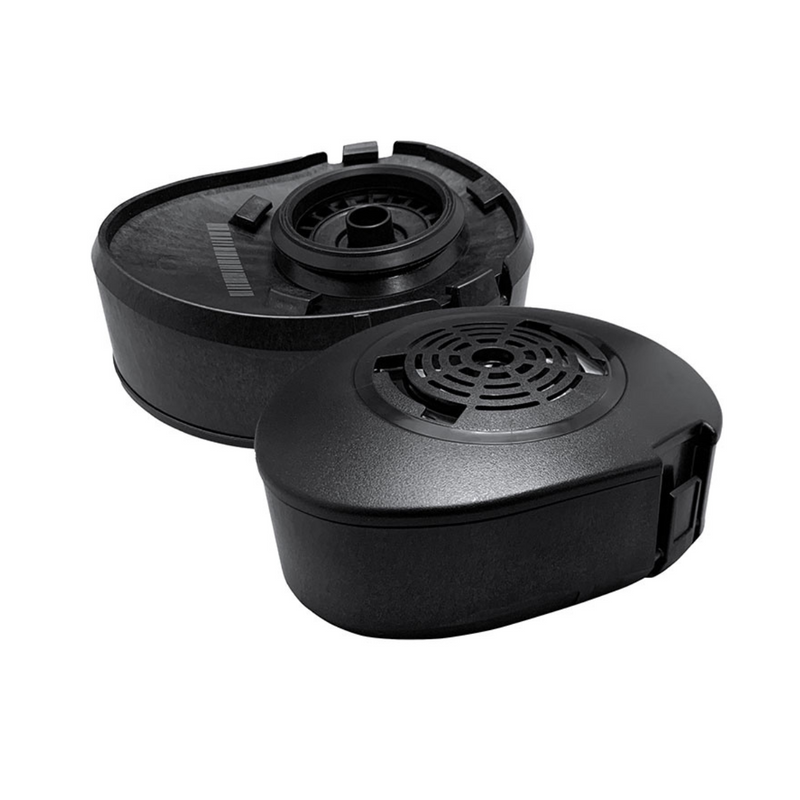 FM61EU CBRN Filter
These low profile filters are supplied as a pair and are designed with bayonet quick fit for use only with the FM50 mask.
The twin filter design significantly reduces breathing resistance and improves weight distribution.

The filters provide protection from CB agents, toxins, and a number of Toxic Industrial Materials/Chemicals (TICs/TIMs) such as particulate matter including radioactive hazards, chlorine, hydrogen sulphide, sulphur dioxide and organic vapours with a boiling point above 65°C.

FM61 Filters can be replaced without breaking the protective seal through self-sealing connections.
| Nerve Agents: | Blood Agents: |
| --- | --- |
| "G" Series | Hydrogen Cyanide |
| "V" Series | Cyanogen Chloride |
| Any thickened form of agent | |
| Blister Agents: | Riot Control Agents: |
| Mustard | CS |
| Lewisite | CN |
| Any thickened form of agent | OC (Pepper Spray) |
| | Chloropicrin |
Breathing Resistance
37mm of water @ 80 l/min airflow operating as a pair of filters attached to the FM50 mask.
Specification
Product Data

Dimensions
117 x 96 x 56 mm
Stand off from mask
< 44 mm
Weight
< 230 grams
Attachment
Conformal bayonet quick fit connect
FM61EU Data Sheet