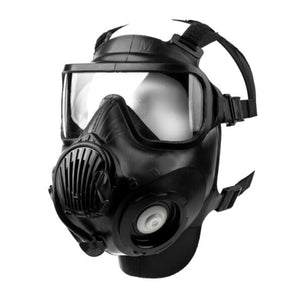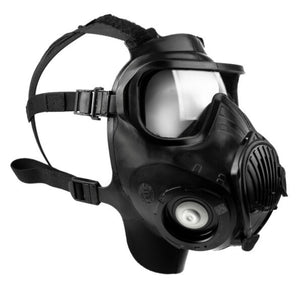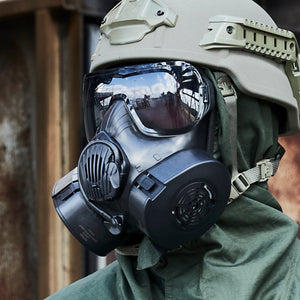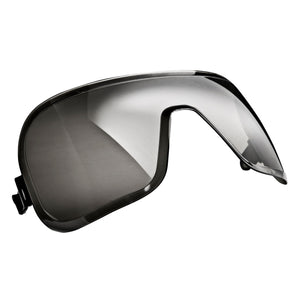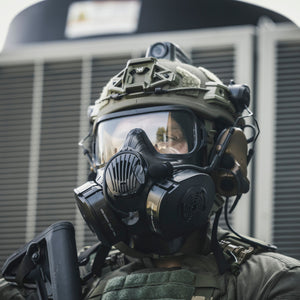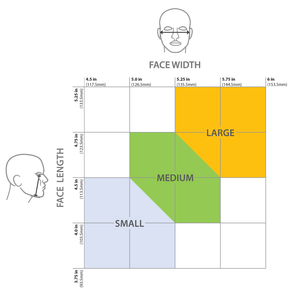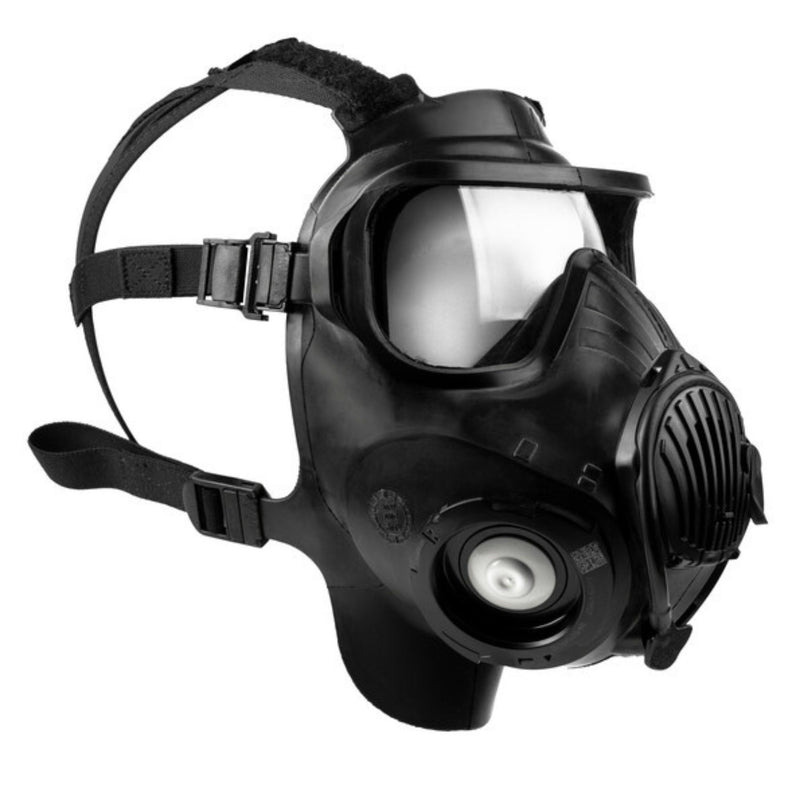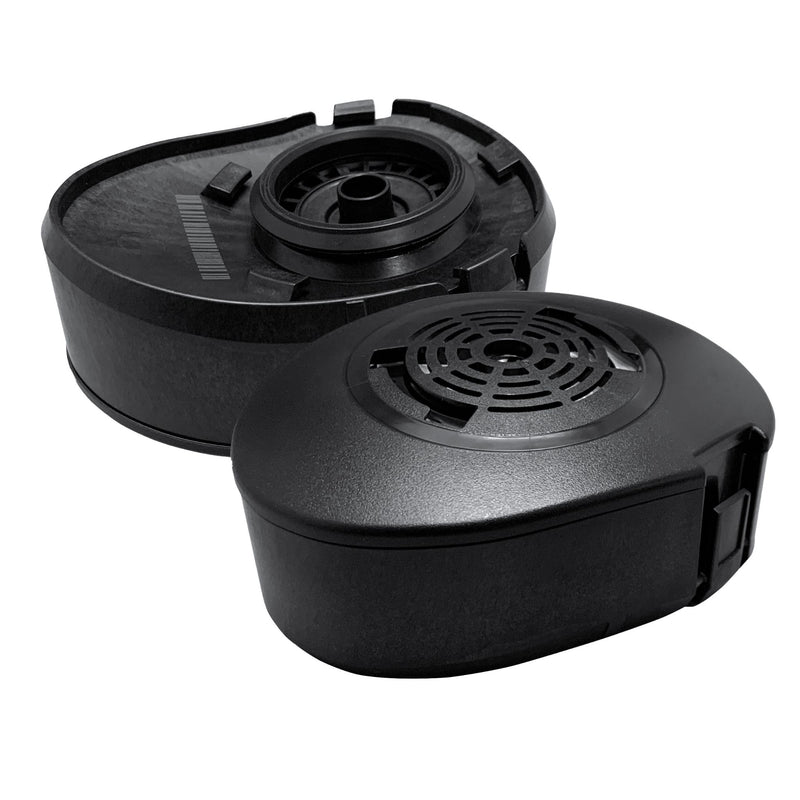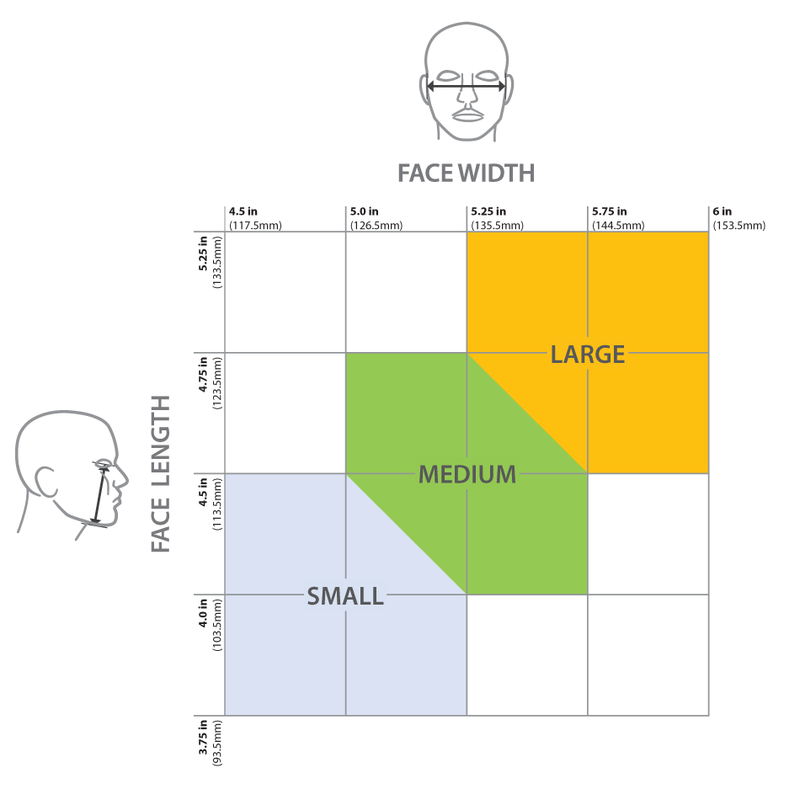 FM50™ Air Purifying Respirator Kit
This kit includes a single pair of FM61EU filters and a sunlight outsert.

FM50™ is the latest generation CBRN full face mask specifically designed to meet the latest NATO forces military mask requirements. Developed to counter the multiple CBRN threats encountered in modern war fighting, anti-terrorist and peace-keeping operations, the FM50™ brings a whole new dimension to respirator design, comfort and protection.

This product is controlled by the U.S. Government and may not be exported, sold, transferred, transported or shipped outside of the U.S., either in their original form or after being incorporated into other items without first obtaining approval from the U.S. government or as authorized by U.S. law and regulations. Avon Protection products are subject to the Export Administration Regulations (EAR) with Control Classification Number (ECCN) 1A004. 

This product is subject to International Traffic in Arms Regulations (ITAR) XIV (f)(4). 

Technical Data
Mask Performance

CBRN Agent Resistance
Greater than 36 hrs
Mustard (H)
Greater than 36 hrs
Sarin (GB)
Greater than 36 hrs
Soman (GD)
Greater than 36 hrs
VX
Greater than 36 hrs
Laboratory Protection Factory Performance (Sodium Chloride)
Greater than 10,000

Weight

FM50 Mask (including twin filters)
840 grams

Breathing Performance

Re-breathed CO2
0.80%
Inhalation Resistance at:
Mask Only
Mask & Filters
30 L/Min
2 mm WG
10 mm WG
95 L/Min
8 mm WG
30 mm WG
160L/Min
12 mm WG
64 mm WG

Exhalation resistance at:

85 L/Min
7 mm WG
160 L/Min
12 mm WG
Field of View
Visual Field Score - NIOSH CBRN APR Standard
96
*ALL SALES ARE FINAL. OPEN BOX RETURNS WILL NOT BE ACCEPTED.
Please select the correct size according to the sizing chart found in the photo gallery for this product.
NOTE: For proper mask fit, faces must be clean shaven.
Facial hair, sideburns, bangs and headwear may prevent a protective facepiece from forming and/or maintaining a tight-fitting seal on someone's face. It is recommended the user be clean shaven and/or hair pulled back for sizing and using the respirator to ensure an appropriate seal.
To ensure you have selected the correct size you should perform a negative pressure test. The negative pressure test can be performed by putting the mask on your face, breathe out, then block the inhalation valve and take a deep breath. For the FM50 you will need to block both inhalation valves before taking a breath. The mask should collapse to the face. If you experience a tight seal to your face then the mask has the right fit.
If you are still unsure of your size or are certain you are going to be in a hazardous environment and need to ensure the most accurate sizing you may purchase a Sizing Tool.
*Except in the rare case of defective product. Please contact customer service for further instruction in this instance.
Always perform a satisfactory negative pressure leak test before using this respirator.
Do not use in confined spaces such as stills, tanks or sewers. This device does not provide supplied breathable air.
It is unlikely that the requirements for inward leakage of the system will be met if facial hair, or spectacle side arms pass under the face seal of the full face mask.
Do not use this equipment in Oxygen deficient atmospheres (<19.5% Oxygen) or for airborne contaminants or pollutants for which the approved filter canister(s) will not provide adequate protection.
Do not use this equipment in Oxygen enriched atmospheres (> 22.5% Oxygen).
System set-up, pre-check, donning, doffing, cleaning and maintenance must be performed in an area known to be free of contaminants.
Do not use if any system component demonstrates signs of wear or damage.
Do not use in areas where the head harness may be exposed directly to flame.
Avon filter canisters provided with this equipment do not offer protection from smoke or carbon monoxide.
Potential misuse of the equipment may result in serious, irreversible respiratory harm or death. These actions include:
Firefighting.
Modifying, removing or re-configuring any of the system components other than as recommended by the manufacturer.
Adapting the system to accommodate attachments or apparatus not approved for use by the manufacturer.
Re-using the equipment without appropriate decontamination or following impact or tear damage without inspection and testing, even though contamination or damage may not be apparent.
Use with unapproved filter canisters.